Sig 522:

---
SIG 522
January 30, 2009

The Look and Feel of the Classic SIG556 ™ in Affordable .22 Rifle SIG SAUER, Inc., the leading manufacturer of commercial, law enforcement, and military firearms fuels the demand for the legendary SIG556 performance but in an affordable .22 LR caliber with the new SIG522 semi-automatic rifle. Featuring SIG556 parts including a Swiss type folding stock and polymer forend on a durable metal receiver with integral Picatinny rail, and a Mini Red Dot sight. The SIG522 provides the avid sport shooter plenty of action on a classic military style platform that give the look, feel and dependability of our full size SIG556.
| | |
| --- | --- |
| length w/Stock Collapsed | 29.1 |
| | |
| --- | --- |
| Stock Type | Swiss Type Folding |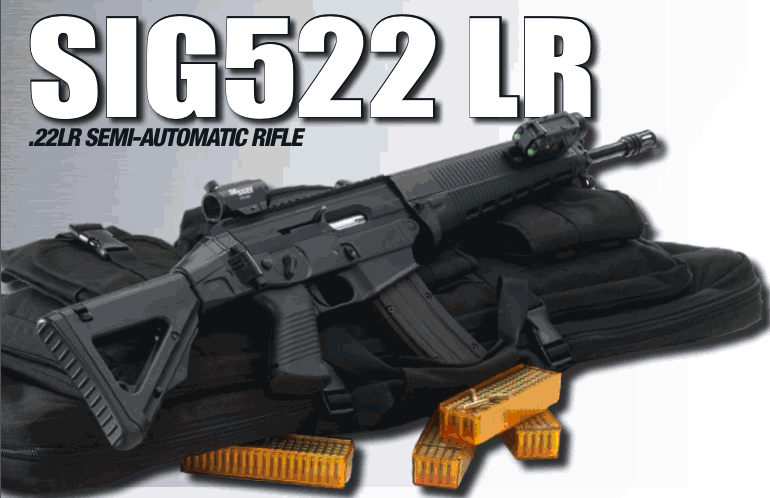 ---

SIG 522 Images
April 18, 2009.

We just located some pretty detailed images of the Sig 522. Click the image below to view them full size.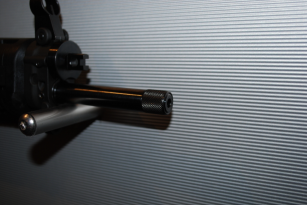 ---

SIG 522
Notes or article author name can be added in this area.

This page can be used as a news page, a staff page or any other page format you require. Sample text: Our company International Inc. sees very bright prospects in Asia, and its revenue in Malaysia may grow by as much as 12.5% this year. This is your chance to see Chicago's largest Internet company in action. The Open House was just another way to say thank you to all of the people, both inside the company and out, who have helped make us Chicago's undisputed leader in products.


---

Sig Sauer P220,P226,P229 Classic 22
March 23, 2009.

Introducing the new SIG SAUER Classic centerfire pistols in .22LR Rimfire models. The same Classic pistols that have been used by civilian, law enforcement, and military personnel the world over, can now have these same models factory built in .22LR. The SIG SAUER® Classic .22's are built on the same frame as their centerfire counterparts. All Classic .22's feature the same SIG SAUER Four-Point safety system which employs a decocking lever, a patented automatic firing pin safety block, a safety intercept notch, and a trigger bar disconector. The new machined slides also feature a front sight adjustable for drift and a rear sight adjustable for both windage and elevation.

With the purchase of a new SIG SAUER Classic .22 shooters can now enjoy hours of serious training at the range for a fraction of what they would pay practicing with full recoil centerfire rounds. SIG SAUER Classic .22's are shipped in a lockable case with one 10-round magazine.

The MSRP for the Classic P220, P226 and P229 is $608.00.

Be sure to check out the new SIG SAUER X-CHANGE Kit™ is the perfect accessory for your SIG SAUER Classic .22 rimfire pistols. Now shooters can add SIG SAUER centerfire performance with just the change out of the slide assembly, barrel, recoil system, and magazine to any of the standard production pistol calibers; 9mm, .40 S&W, and .357SIG. Exchanging components does not alter the reliability or accuracy of either assembly.

Owning a SIG SAUER Classic .22 and a centerfire X-CHANGE Kit provides the added benefit of owning two pistols in a single premium package. More shooting at a lower cost with the full size SIG SAUER pistol you're accustomed to; the SIG SAUER Classic .22 caliber pistols that now include the option for centerfire performance with a SIG SAUER X-CHANGE Kit.

| | |
| --- | --- |
| Item Number | 226BR-22BAS (Beavertail) 226R-22-BAS |
| | |
| --- | --- |
| Frame Finish | Black Anodized |
| | |
| --- | --- |
| Slide Finish | Black Anodized |
| | |
| --- | --- |
| Features | Four-Point safety system, accessory rail |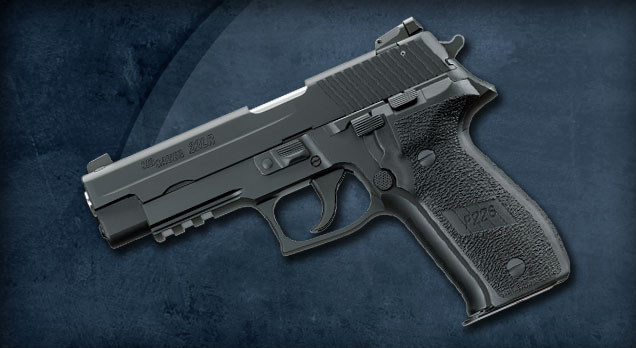 ---