RIMFIRE SCOPES:
---
Tactical 22 RIMFIRE SCOPES
MAY 22, 2011 - Much has changed in the world of rimfire rifles since creating this page back in 2010. The GSG-5 has been replaced by the GSG-522. SIG SAUER has entered the .22 market with a model 522, there's an HK 416D, and an ISSC SCAR knockoff in the MKII. There are Milspec ar 15's chambered in .22 as well as dedicated uppers from Spikes and CMMG. Fortunately optics manufacturers have been paying attention and have began offering ballistically correct scopes for the .22lr rimfire.
Anyhow below is a list of optics others and myself have found to be suitable on the tactical 22 rifles on the market today. If you have a suggestion to add to the list jump over to the forum and post about it.
As usual I will try to provide links to follow for more information. The product links can be accessed by clicking the product titles or their images. Below is also a list of the usual suspects I get my optics and accessories from.
---
BUSHNELL SIMMONS PRO TARGET RIMFIRE SCOPES
Ipsum
---
PRIDE FOWLER RAPID RETUCICLE RIMFIRE SCOPES
Ipsum
---
LEUPOLD RIMFIRE SCOPES
Ipsum
---
NIKON PROSTAFF
Ipsum
---
Frequent visitors to my sites probably have noticed a pattern in the manner I present items to the public. Usually I break items down by brand. Well in the case of Combat Optical they don't list brands on much of their stock but their offerings are interesting enough that I thought I would include some examples here.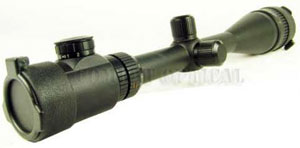 All Metal Construction & very rigid
built Multi-layer Emerald Bright Coatings for Optimum Light Transmission
5 Levels of Brightness for Red and Green make this scope work effectively under low light condition
Rugged One Piece Tube Construction for ALL Weather
Windage and elevation housing features machine plate controlled seals, to eliminate risk of water ingress and foggy
Feature 1/8 M.O.A windage and elevation adjustment with audible clicks for greater precision
Shock proof, water proof and fog proof
Nitrogen-purged and exceeds 99.9%
1" Nitrogen filled tube give you the best view through the scope
Protective pop-up lens (included)
Operated by CR2032 Battery (included)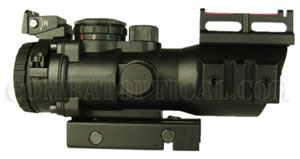 MAGNIFICATION: 4X
OBJECTIVE DIA. MM: 32
ILLUMINATE: RED/GREEN (7 BRIGHTNESS)

FINISH: BLACK
EXIT PUPIL (inch): 1.77
EYE RELIEF (inch): 45
FOV DEGREE: 7
FIELD OF VIEW feet/100yards: 36.6
LEN COATING: BLUE

LENGTH INCHES: 5.5"
WT. OUNCE: 15.9

BASE: Picatinny/Weaver base rail
RETICLE: GERMAN STYLE RETICLE

4 different reticle patterns:

Circle Dot Reticle
Cross Reticle
10 MOA Reticle
3 MOA Reticle

7-position rheostat
Screen Size = 22x33 mm
Unlimited eye relief
Unlimited field-of view
Standard Weaver Mount
Fits easily on handguns, shotguns and rifles
Powered by lithium battery
---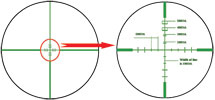 The NC Star Mark III Tactical Series 642G 6x42 Compact Riflescope was created to be packed with as many features as possible, but keeping the riflescope small enough and light enough to be carried on any platform. NC Star took the top qualities of the Mark III as a starting point to create a compact rifle scope with prominent lines and solid controls. The Mark III Tactical Series 6x42 Compact Riflescope is infused with two distinct Quick Release options for either a standard Weaver style/picatinny rail or an AR/M16 carry handle.
For a better look at the P4 Sniper reticle go to this page and scroll down a bit
---
Leapers Golden Image 30mm Red Green Dot Scope SCP-RD40RGW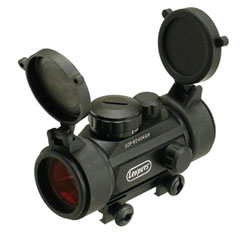 The Leapers SCP-RD40RGW is the same import red dot scope that many other companies private label. The leaper is usually the lowest cost version.
---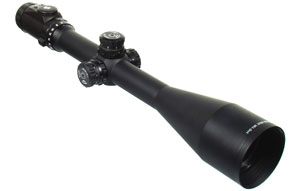 | | |
| --- | --- |
| | 30mm Tube for Maximum Light Transmission |
| • | Unique One Piece Tube Construction Providing Superior Shockproof, Fog proof and Waterproof Capabilities, Completely Sealed and Nitrogen Filled to Prevent Fogging |
| • | Premium Zero Lockable and Zero Resettable Target Turrets with Most Consistent and Precise Windage/Elevation Adjustment |
| • | Etched Glass Mil-dot Reticle for Reliable and Effective Range Estimating |
| • | User friendly EZ-TAP® Illumination System with Red, Green and Black Reticle - High-tech Memory Feature for Quick and Easy Adjustment to the Preferred Brightness, Rapid Switch Between Red and Green Illumination, and Maintaining the Brightness Last Used When Changing Reticle Color or Turning Light Back On . Smooth Adjustment of 7 Different Levels of Brightness for Most Diverse Weather/Light Condition |
| • | Side Wheel Adjustable Turret Parallax Adjusts from "True 10 Yards" Up; Side Wheel Ready for Optional Big Wheel to Achieve Finer Parallax Adjustment |
| • | Optimal and Precise Windage/Elevation Adjustment Range |
| • | High Quality Sun-shade and Flip-open Lens Caps |
| • | Delivers Shooting Accuracy, Clarity, Consistency and Ultimate Performance |
---